Welcome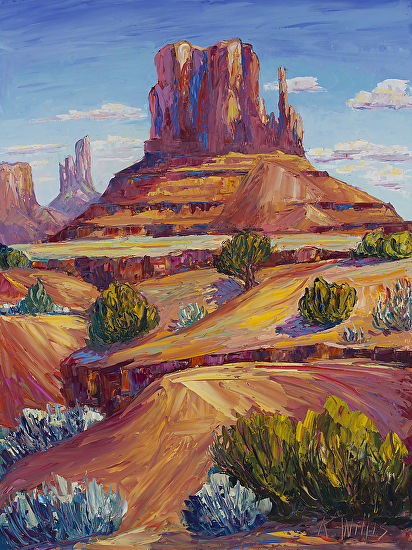 Desert Monument, 48x36', Kathryn Willis
Contemporary, Colorist Oil Painter-- Kathryn Willis--expresses her love of the west
in vibrant color and rich texture using bold brushstrokes, and a palette knife.
Kathryn will be participating in Cowgirl Up! 2015, the 10th annual invitational exhibition and sale at the Desert Caballeros Museum in Wickenburg, Arizona. "Art from the Other Half of the West"- featuring 58 of the West's top women artists.
Opening Weekend and Sale-March 20-22, 2015 with exhibition and sale running through May 3, 2015. See Events for details.

Sign up for my free email newsletter here